Meet Our Passionate
Workout Team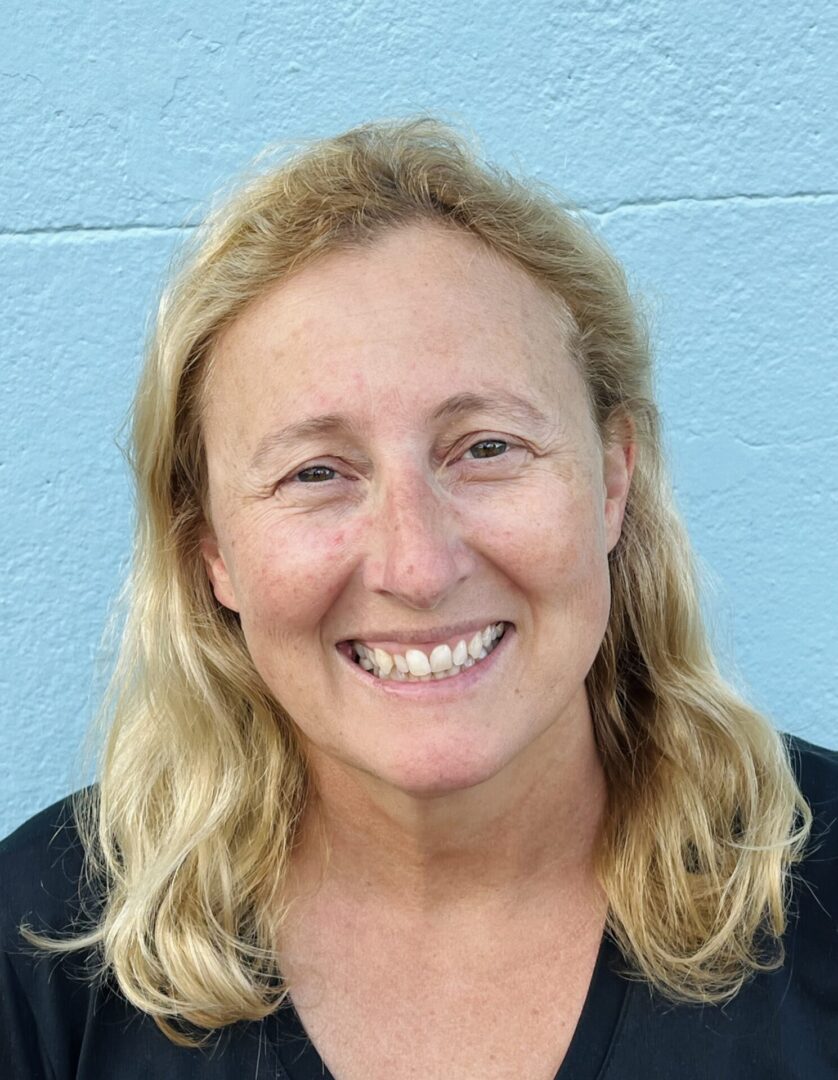 Lisa Carter began her classical ballet training in Cape Town, South Africa, at the age of three. She furthered her studies in dance at the University of Cape Town, South Africa before attending Cape Town's School of Music where she completed a Bachelor of Music in Piano. As well as a degree in music, Lisa holds a teaching degree from the Royal Academy of Dance, London, UK and a Master's degree in Liberal Studies from Creighton University in Omaha, Nebraska.
Dance and movement have an international appeal and Lisa has attended and been invited to teach at summer schools, winter schools, dance festivals, national and international workshops, and conferences around the world. In 2006, Lisa was invited to become an examiner for the Royal Academy of Dance and traveled the world extensively examining students and teachers.
Her worldly experience has afforded her the opportunity to teach ballet and Pilates at a variety of schools including the School of Dance, University of Cape Town, South Africa; Italia Conti School of Performing Arts, London, England; Central School of Ballet, London, England; Urdang Academy, London, England; Creighton University, Omaha, Nebraska; Columbus State University in Columbus, Georgia, and Ball State University in Muncie, Indiana.
Lisa's passions also include choreography, which has been presented in Hong Kong, China, the United Kingdom, South Africa, and New Zealand. She has also published two books and a DVD on body conditioning. During her years of dancing and teaching, Lisa discovered Pilates to be a healthy and empowering means of strengthening her body and mind. She has trained extensively in the Pilates field and has worked with Master teachers of universal repute.
Drawing on her diverse background of movement, Lisa teaches an evolving method of Pilates - desiring clients to leave classes feeling stronger, and more confident. Lisa's vision is to create the perfect balance of strength and wellness through customized routines.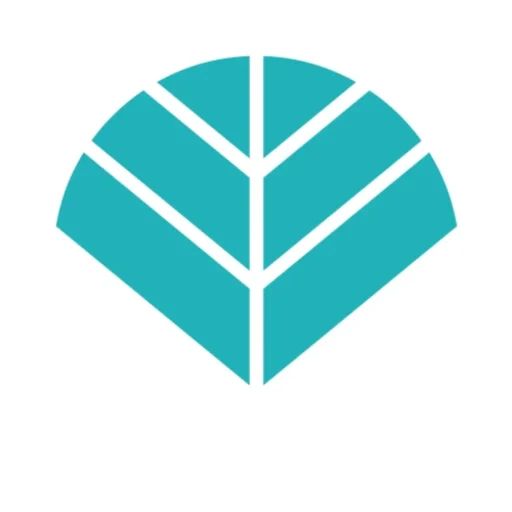 KATIE JORDAN - CARMEL STUDIO FRONT DESK
Katie joined the Reforming Indy team helping at the front desk in the Carmel Studio in October 2014. She has a BS in Sports Marketing from the University of Toledo and previous work experience from the Reform Chicago Pilates Studio. When she lived in Chicago, she was exposed to many different boutique fitness studios and she immediately fell in love with Reformer Pilates.
For her, it is a great compliment to other cardio and strength training and what's great about Pilates is that it is truly intended for every body type, age and fitness level.
As a former college athlete, Katie wishes that Pilates had been a part of her training, as she played golf in college and Pilates training could have been a huge asset years ago.
Katie enjoys being part of the Reforming Indy Culture and enjoys time with friends and family, and traveling. She still plays golf as much as she can and enjoys singing karaoke.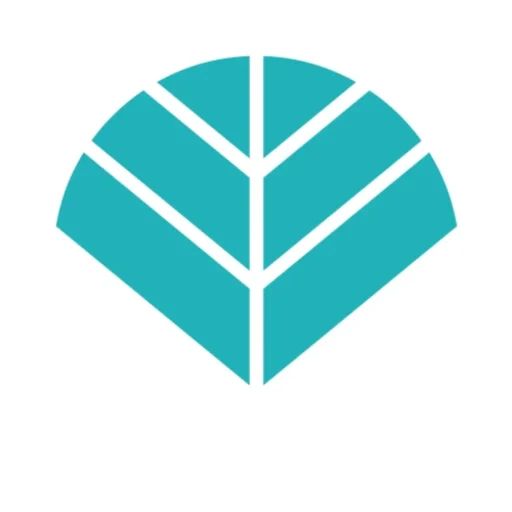 KAROLYN LIKINS - PILATES INSTRUCTOR
Karolyn joined the Reforming Indy team as a Pilates Instructor in October 2019. She is certified in Balanced Body comprehensive, PNF stretching, and has a BS in kinesiology.
She found Pilates back in college with her mom and loved how it made her body and mind feel. Her group classes are designed to get you moving and to have fun! Karolyn also enjoys curling, water polo, and music in her spare time.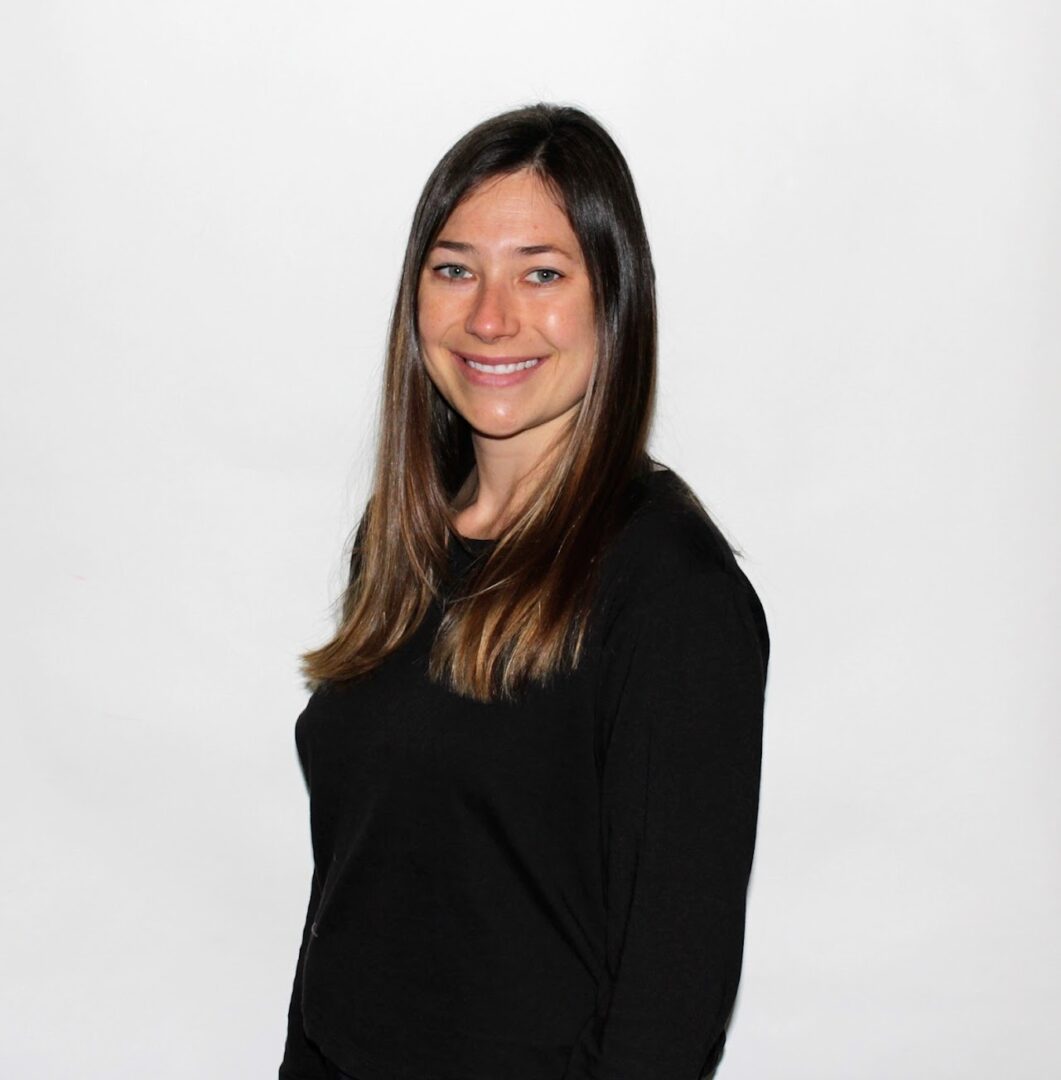 LAUREN LINOS - PILATES INSTRUCTOR
Lauren joined Reforming Indy as a client in 2011 and later became certified to teach in 2017. She has a Bachelor's degree from Purdue University in Business Management and Hospitality and Tourism Management.
Lauren has 20 years of experience with Pilates and completed her comprehensive training and testing through Balanced Body. She has always enjoyed and incorporated exercise into her life. Pilates is a way for her to develop the whole body in strength, balance, and control.
Lauren is always working towards providing variation and purpose in exercises for all bodies who wish to participate. She also has a background in professional baking and decorating, and loves to garden!!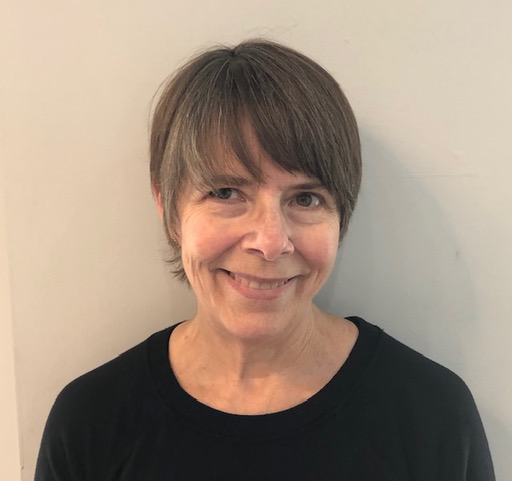 ROBIN WACHTEL - CARMEL STUDIO FRONT DESK
Robin started as a client with Reforming Indy back in 2012. She's been at the front desk for several years. She has an MS in Psychology from Butler University, MA in Counseling from University of Hartford, and several certifications in nutrition including DHP (digestive health professional) from the Food Enzyme Institute.
You'll start seeing more information from her in the newsletters! Her daughter Kaity, who was an instructor here, encouraged her to use Pilates and TRX as cross training for speed skating and cycling. In her free time, Robin loves to sew, quilt, and make garments.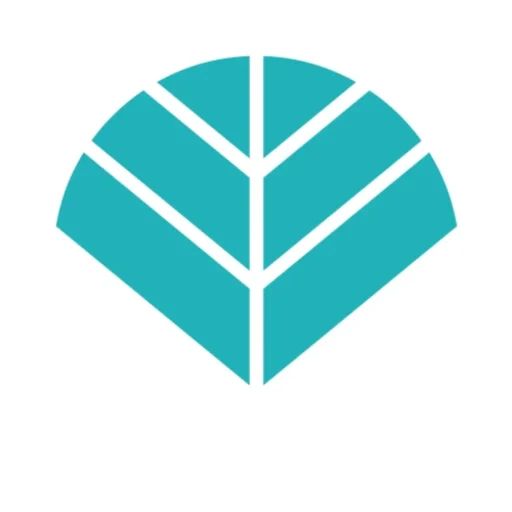 SIGOURNEY NEELEY - PILATES INSTRUCTOR
Sigourney started teaching with Reforming Indy back in 2019 and has had the opportunity to train with Master Instructors in both Cincinnati and Indianapolis as she completed each module in Balanced Body Comprehensive training.
Her comprehensive certification through Balanced Body includes Reformer, Mat, Chair, Barrels, and Cadillac. She has also completed modules in Anatomy & Movement and Movement Principles. "For most of my life I struggled with finding
true enjoyment in any type of workout routine - but the mind & body connection that Pilates provided completely reignited my passion for fitness.
I love Pilates because it challenges both the body and the mind. Pilates enables you to strengthen and tone your muscles while also improving your posture and relieving muscle tension. I sometimes refer to the Reformer as a playground because you can truly turn an hour of "work" into play!" She always integrates traditional reformer exercises into her classes, but also loves to challenge clients by adding a creative spin.
In her free time, she loves to cook, spend time with her husband, travel and spend time with their sweet pup Sophie. She also loves discovering little hidden gems in our city - new restaurants, boutiques and parks.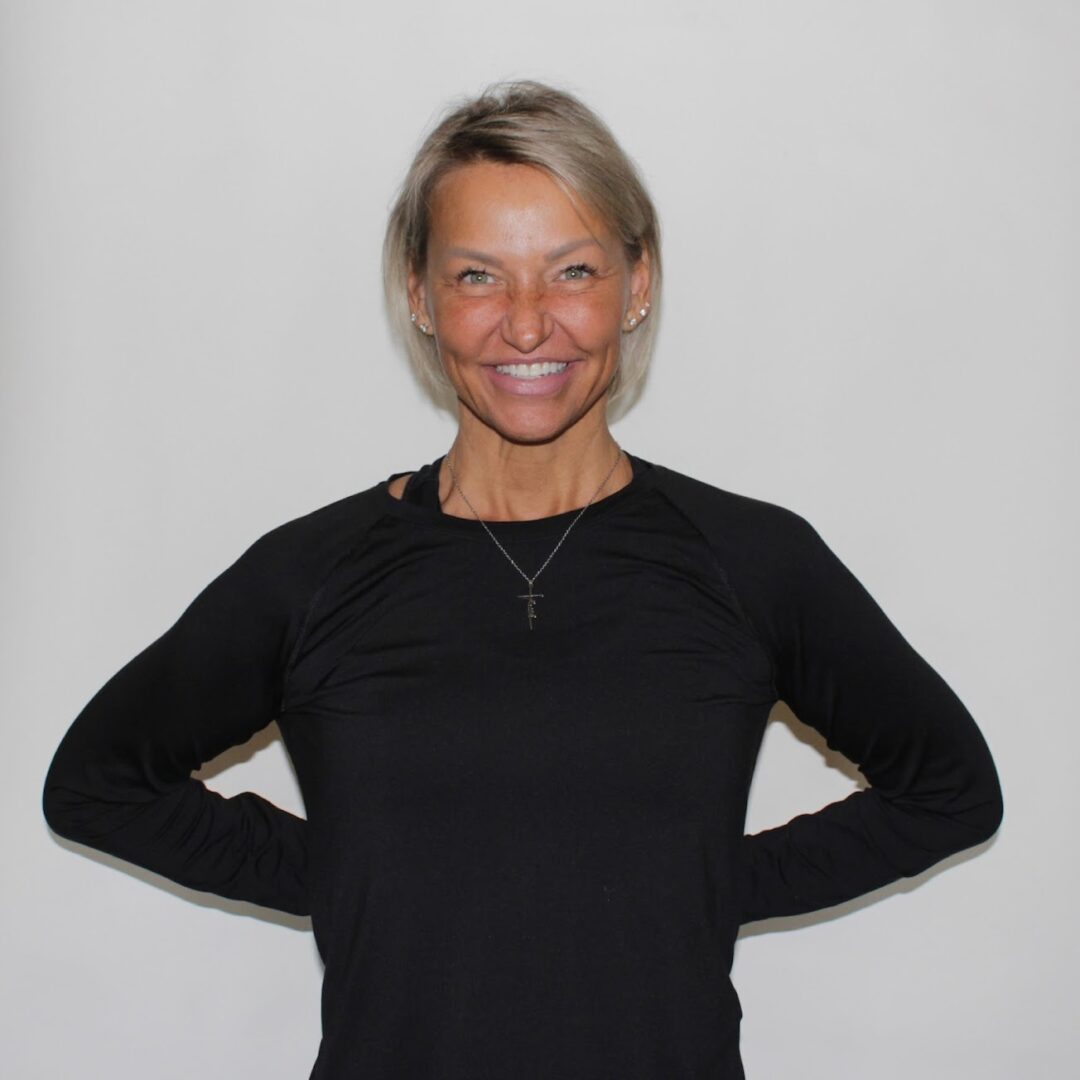 KRISTAN TRACY (KC) - PILATES INSTRUCTOR
Kristan started teaching at Reforming Indy in 2018. She is certified through Balanced Body Certification in Reformer, Cadillac, Chair, TRX and Pommel Horse. Kirsten has been practicing Pilates since 2015, when she was training for her first marathon. Although it wasn't planned, Kirsten dropped 10 strokes off of her golf game after taking Pilates for only 6 months.
As a former triathlete, she has always been very active. She has done CrossFit, Barre Classes, Master Swimming, Spinning Classes, and Yoga, among others. She loves the body-mind connection of Pilates and loves teaching people how the power of strengthening their core affects all aspects of their movement.
She is also very passionate about the fact that anyone, at any age, and any body-type can do Pilates. In her free time she loves to travel with her husband.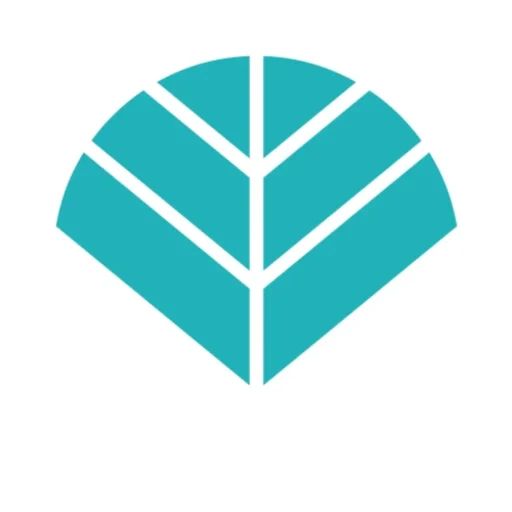 LAURA FUQUAY - BARRE INSTRUCTOR
Laura started teaching at Reforming indy in June of 2023. She took intensive barre instructor training through B-Present Studio, taught barre at B-Present 2021-2022 and also has 8 years' experience with teaching horse-riding lessons.
She loves the fact that in 45 minutes you can get a full body workout where every muscle group is working to its fullest. The workout is adaptable for all levels where you always feel challenged, but also can make it easier on days where your body is needing something less intense.
In her classes, she loves teaching students how to push their bodies and minds further than they thought possible and take pride in their personal growth. In her free time, she is a mom of three, of which two are special needs, and an Ironman triathlete.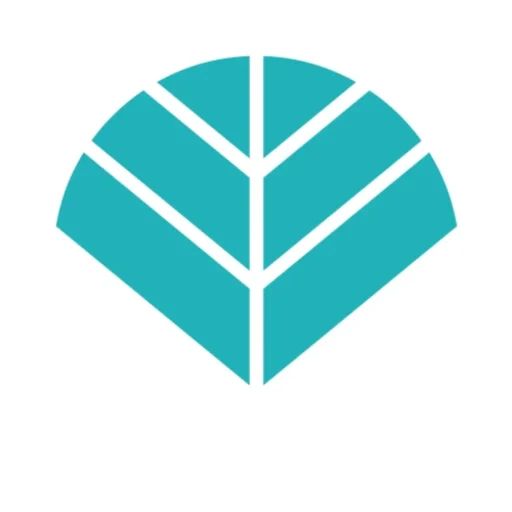 KRISTINA OEHLMAN - BARRE INSTRUCTOR
Kristina has been teaching at Reforming Indy since 2022 when the BARRE program began. She has been teaching barre for 6 years. What she loves most about BARRE is that it's a full body workout that is designed for all levels of fitness including those who are expecting.
Barre never gets easier, you become stronger. In her spare time, you will find her doing anything outdoorsy and barefoot. A fun fact about Kristina is that during all 3 pregnancies, she was able to teach and take classes until the day of the deliveries!
MEGAN AHRENS - PILATES INSTRUCTOR
Megan started teaching with Reforming Indy in June 2023, when she relocated from LA. She is STOTT Pilates Certified 2021 - John Garey Pilates Studio - Long Beach, CA, Full Certification Advanced, Injuries and Special Populations, and NKT Training.
She has practiced Pilates for over 10 years. During COVID, she decided to make a career change and follow her passion to teach Pilates. "I love how Pilates benefits people with various fitness levels and abilities while improving their mind-body awareness."
Megan's classes have a contemporary flow with focus on technique, strength and flexibility for all fitness levels. She is new to Indiana and enjoys spending time with her husband and chihuahua, hiking, snowboarding, or being cozy playing Nintendo switch.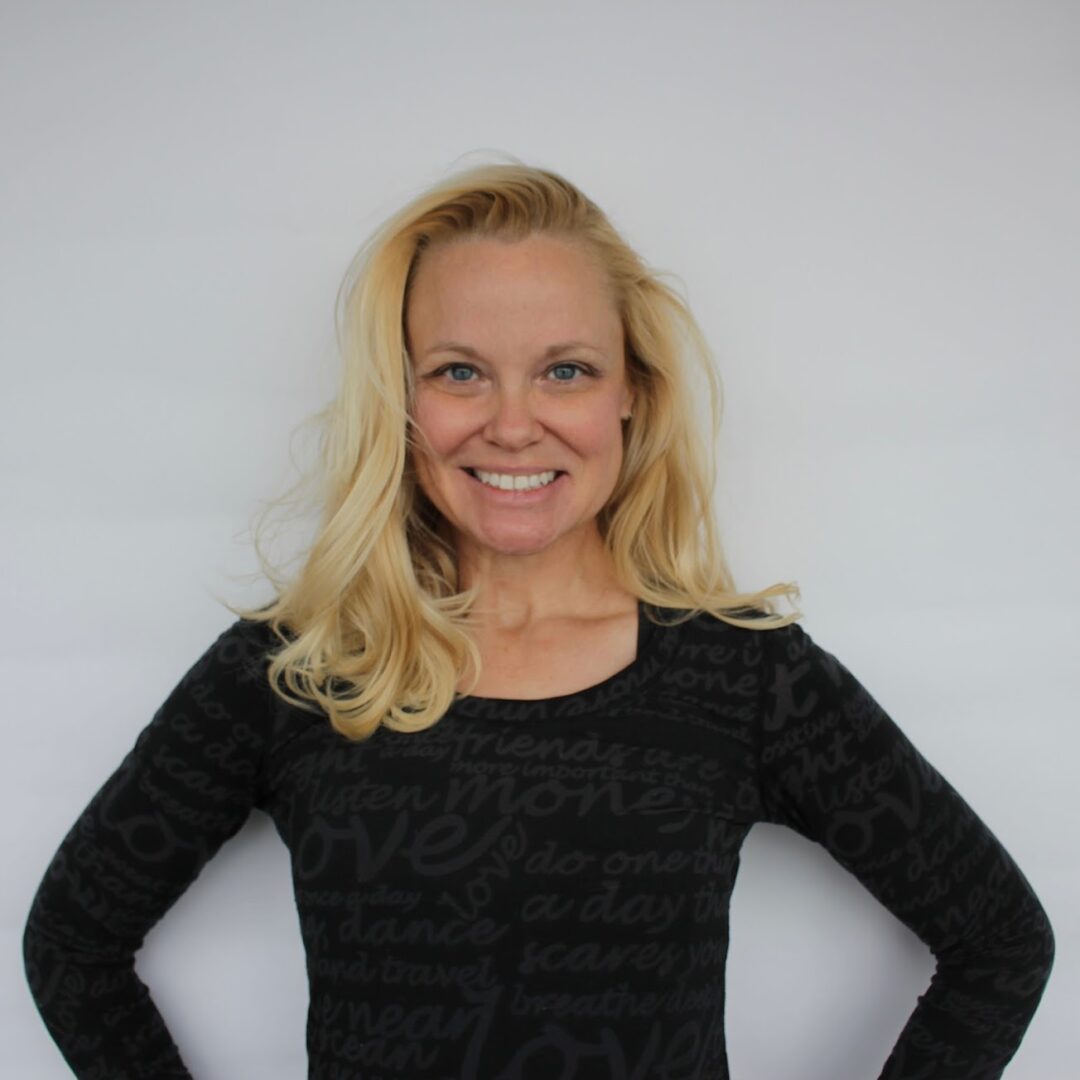 TAMMY WIGGINS - PILATES INSTRUCTOR
Tammy started teaching at Reforming Indy in September of 2021. She has 10 years of teaching experience and is comprehensively certified through Balanced Body. She was drawn to PIlates because "I loved the way I felt after taking a Pilates class."
In her classes, you should expect a complete workout, targeting every area of the body. In her spare time, she loves reading books!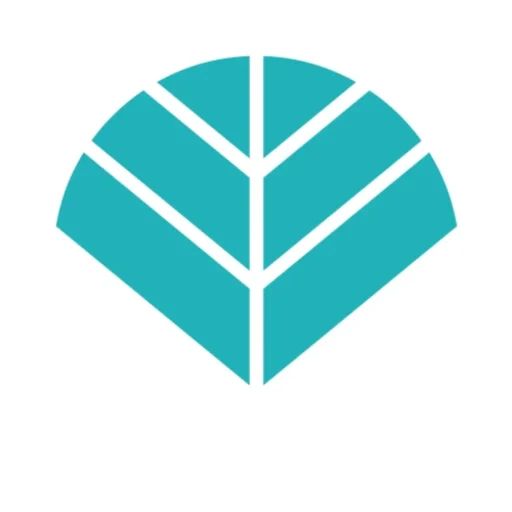 HEATHER NEESON - BARRE INSTRUCTOR
Heather started teaching with Reforming Indy in May 2023. She has been taking barre for several years, and teaching for almost 3 years. She found BARRE through a friend. "A friend invited me to BARRE many years ago and I was hesitant in that I liked a more intense workout.
What I love most about barre is that it IS an intense workout without the body aches. Plus, the community is beyond wonderful!"
In her classes, clients come in at all stages of their workout lives and it's amazing and beautiful to see the uplifting feelings of everyone involved, knowing that there is no judgment and we are all doing this for us.
She is an extrovert and loves being around people, making friends along each path I go down. With that being said, she also loves the solitude of being on the golf course alone, as well as with my husband and/or children.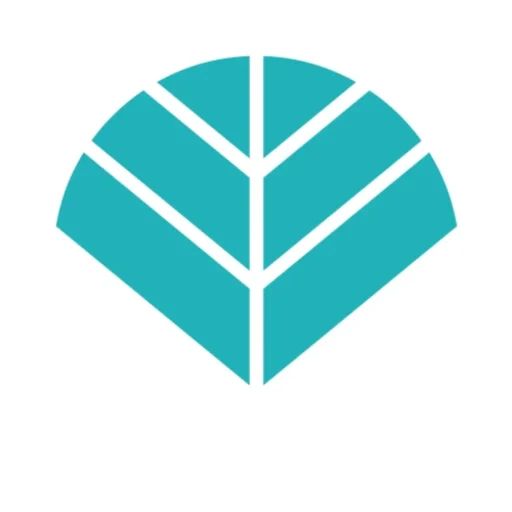 ANN JONES - PILATES INSTRUCTOR
Ann started teaching at Reforming Indy in July of 2023. She holds certifications with Balanced Body University: Reformer 1 & 2, Mat 1 & 2. Aerial Yoga, Cycling, PiYo, Piloxing, Barre, Aerobics, Step, and Core. Ann discovered Pilates as an instructor exploring new fitness challenges and a way to balance her adventure sports and travel.
"Pilates is a way for me to recover from injuries in order to get back to an avid trail running schedule, continue exploring adventure sports & travel, and maintain a healthy lifestyle."
Her class style is a freestyle, adaptive teaching method that reflects the clients' goals and abilities. Ann also enjoys outdoor sports and fitness: trail running, kayaking, backpacking, rock climbing, mountain biking, soccer and any new adventure sport and travel.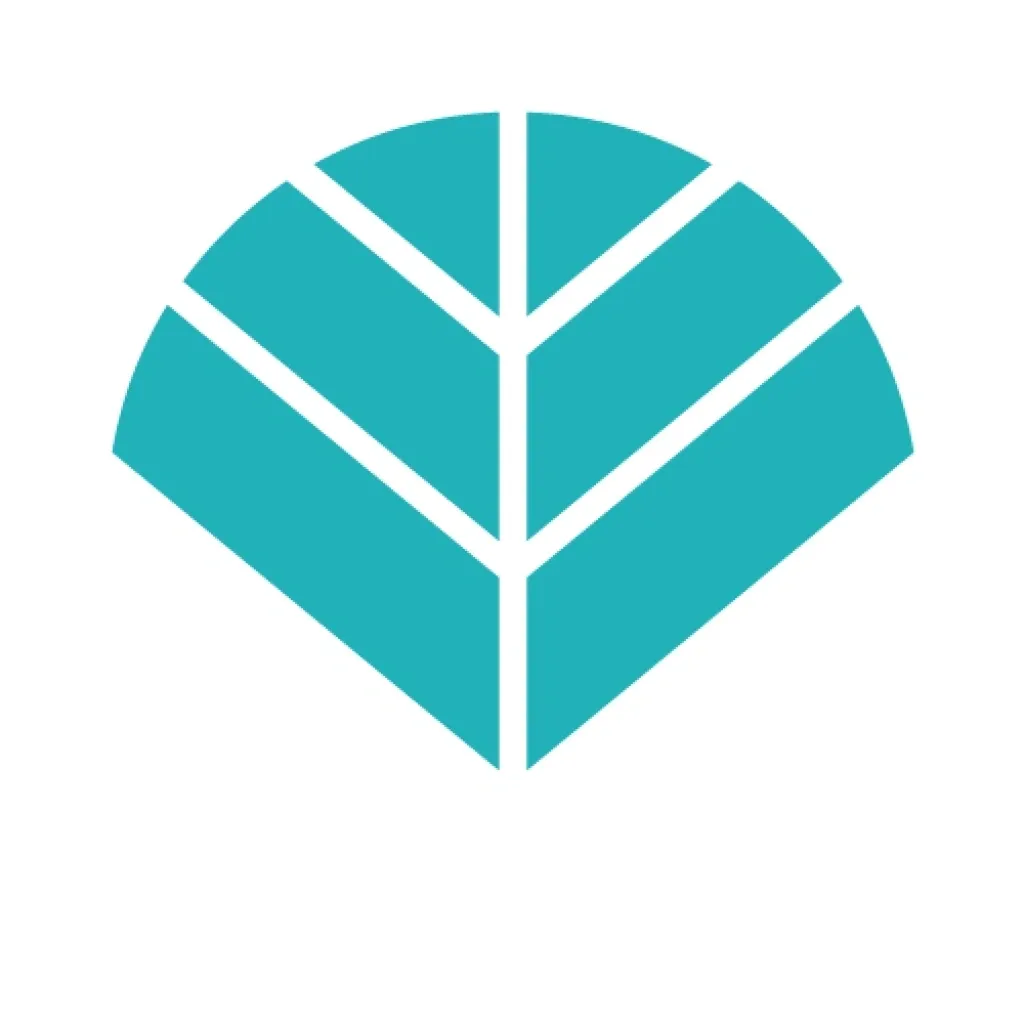 KERSTIN SAUER - BARRE INSTRUCTOR
Kerstin started at Reforming Indy in May 2022 when barre classes were added to the schedule. She was certified in 2017 at B Present Studio in Fishers. "I was drawn to the B Present method because it was the fusion of barre and boot camp workouts. Since being certified, I taught at B Present Studio and also coached boot camp style CrossFit classes at ThriveFit in Westfield,IN.
I am excited to continue my teaching journey at Reforming Indy." Before starting BARRE, she was running and doing CrossFit. Barre was a breath of fresh air because it is a low impact workout that is challenging. She continues to love barre for the same reasons. It challenges my body and mind but it is a workout that has longevity.
The goal of her group classes is to joyfully challenge our minds and bodies. She is a wife and full-time mom of two small kiddos and loves staying active and finding adventures for her family. Her most recent adventure was taking their 3-year old son to Germany!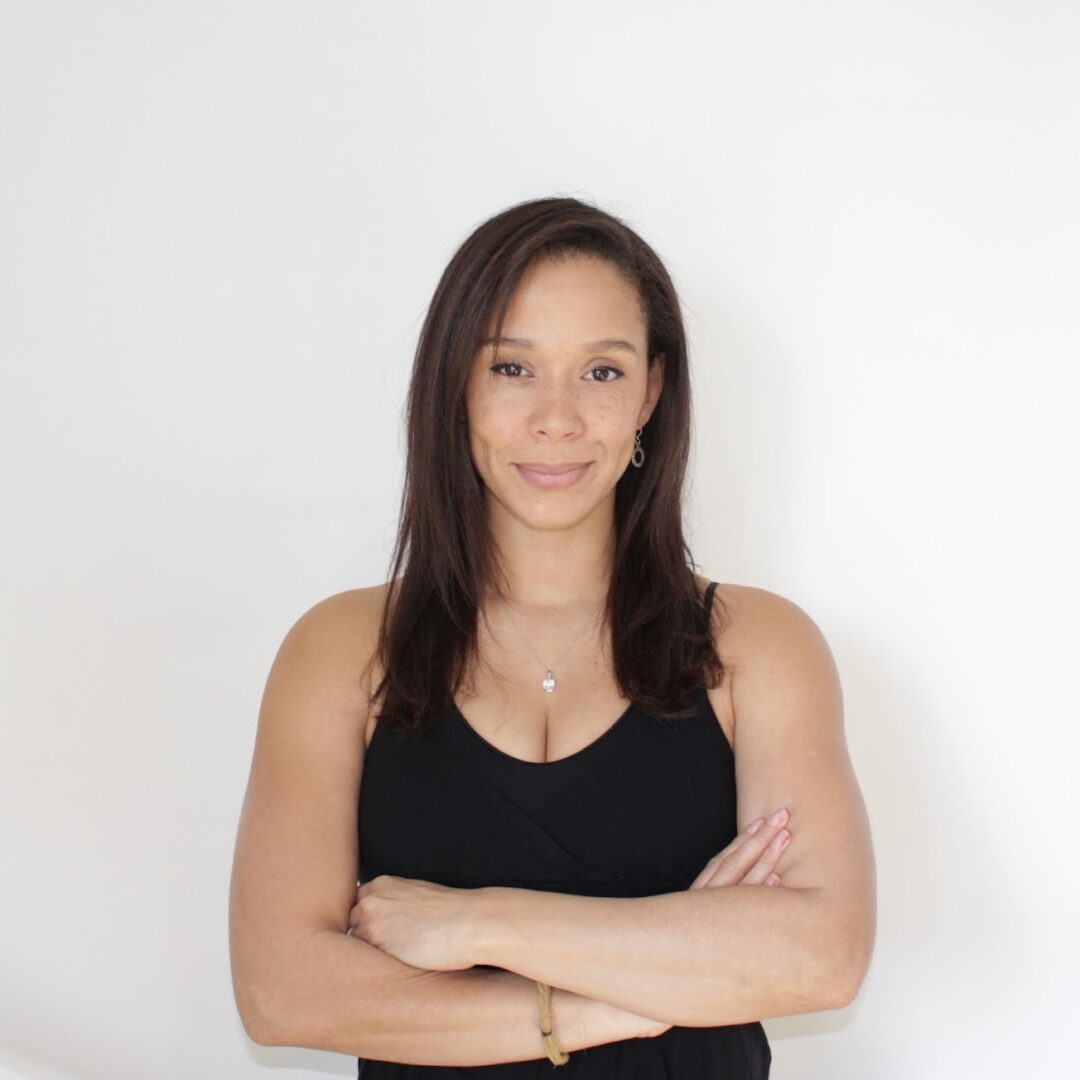 TIA BOORMAN - PILATES INSTRUCTOR
Tia started teaching at Reforming Indy in 2018 She became certified in London (UK) with Body Control Pilates in the early 2000's. She believes education is ongoing. " I also completed my Comprehensive Balanced Body Instructor certification in the US.
I'm certified in Pre & Postnatal, Small equipment. Reformer, Chair, Cadillac (Trapeze table) & Barrels. I've had the pleasure of working with a broad range of clients ranging from rehab clients needing to rebuild connections and confidence, osteoporosis, pre & post natal, business professionals, and dancers, to sporting professionals and more." Her first Pilates encounter was as a dancer in the UK, with a love of movement & fitness, she was eager to learn more. She believes Pilates is the foundation of all movements.
It teaches you to really connect with your mind & body. Her class style is a mixture of classical and contemporary with an element of fun. "My goal is to move with ease and fluidity through efficient, well-balanced sequences aiming to leave clients feeling strong, mobile and energized.
To focus on alignment & reconnect with the most important thing we have, our bodies & minds." In her spare time Tia adores spending time with her two amazing young boys.
She loves to laugh, dance, travel & eat, sometimes all at the same time, and loves to help people feel strong, beautiful, confident and comfortable within their individual, unique body.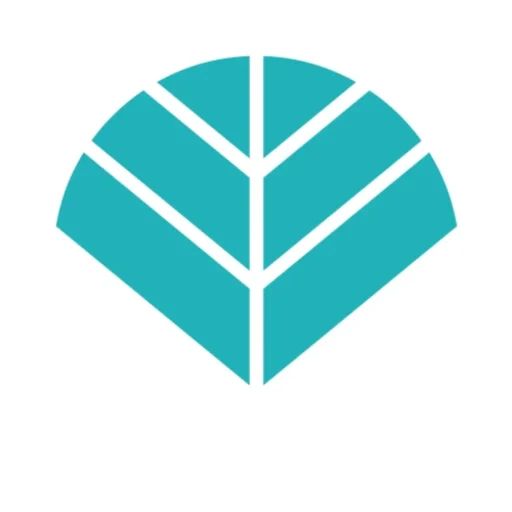 TRILLIAH FAZLE - BARRE INSTRUCTOR
Trilliah started teaching with Reforming Indy in the summer of 2022. She has been teaching BARRE fitness classes for 4 years. Her interest in BARRE all began with her deep-rooted passion for inspiring and empowering women. "From a young age, I've always believed in the incredible strength and potential that women possess.
I wanted to help contribute to a space where women could come together, support each other, and push themselves to achieve their fitness goals. When I discovered barre fitness, I immediately fell in love with the unique blend of strength and focus on form and alignment. It not only provided an incredible physical workout but also challenged the mind and the spirit.
I saw an opportunity to combine my love for health and wellness with my desire to inspire and encourage women to do hard things." Her classes are a vibrant blend of inclusive but challenging workouts catered to all fitness levels, uplifting encouragement, and a good playlist, all aimed at making fitness enjoyable and empowering for everyone.
Besides teaching barre fitness classes, she also has a fulfilling career as an OBGYN resident physician, allowing her to make a positive impact on women's health both inside and outside of the studio.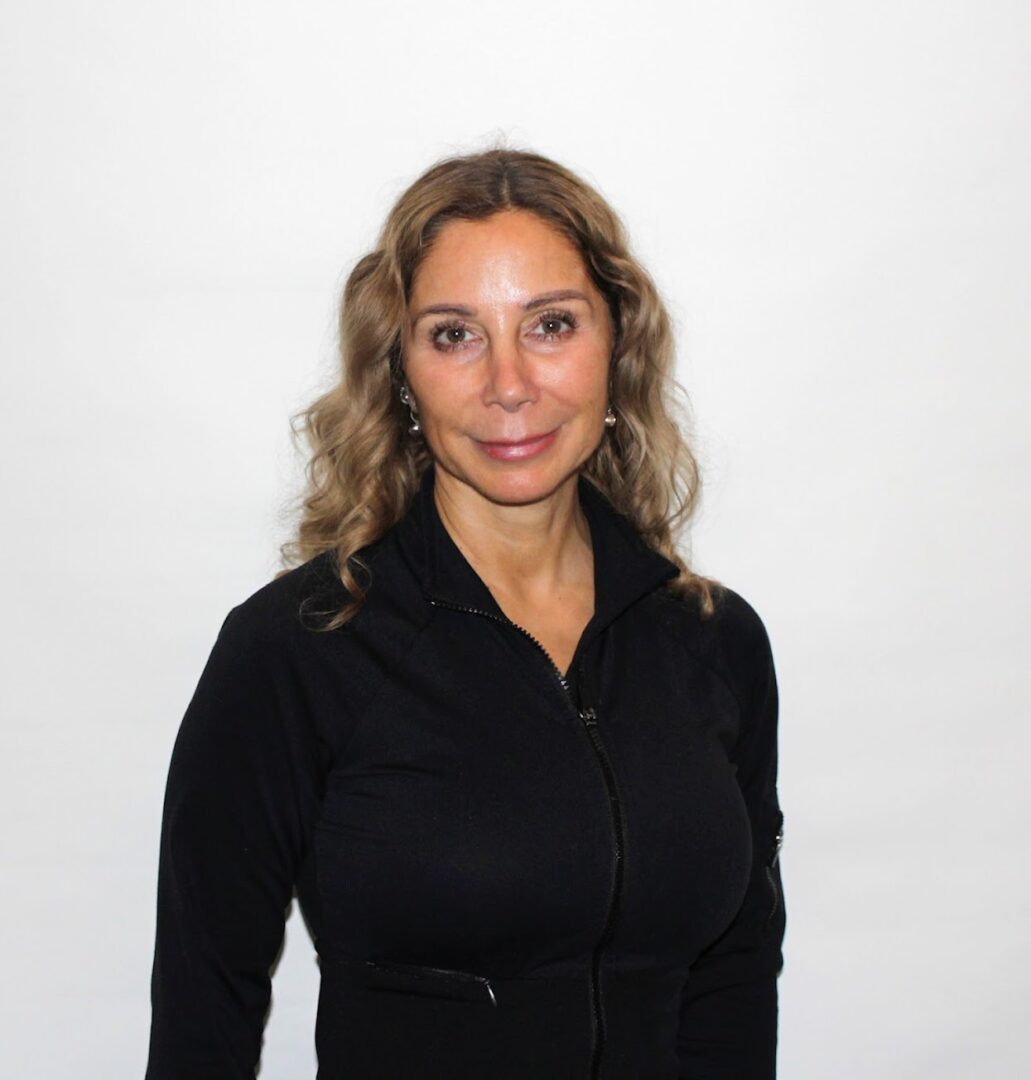 Maica started teaching with Reforming Indy back when the Fishers Studio first opened. She is a certified personal trainer, reformer, fitness instructor, Pi-Yo Certified, Step Aerobics, Mat Pilates and TRX instructor.
She loves Pilates because it works the entire body, elongating the muscles, improving your balance and it gives you an overall sense of wellbeing. Pilates also helps to correct your posture and increase flexibility.
Her class style is Boot Camp Pilates, and you will have to work hard! Maica is a firecracker! She's loud, crazy and fun! She enjoys dancing, traveling and learning different languages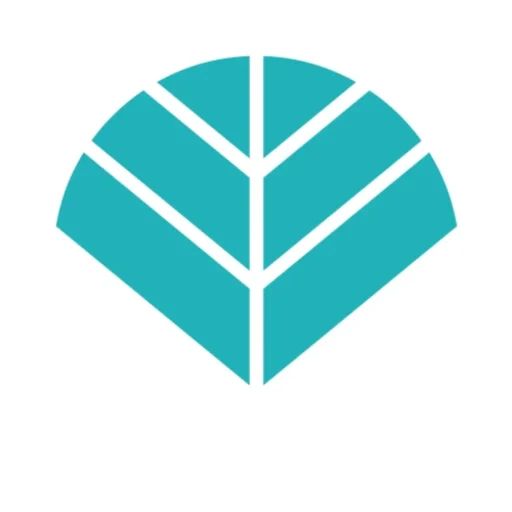 JESSICA CHAPMAN - BARRE INSTRUCTOR
Jessica started teaching at Reforming Indy in May 2022. She is Barre certified at B Present
Studio, was a Colts cheerleader for 4 seasons in the NFL, Super Bowl 2007 Super Bowl
Cheerleader, USO and entertainment dance/singing performer overseas for our troops in Japan, Okinawa, Kosovo and Hawaii.
She has a BSN Nursing Science, Cardiac Critical Care RN and float team Critical Care RN (bone marrow, surgical, critical care, testing, etc.) She loves movement, music and happy faces! She approaches her classes with indescribable energy and with muscle intention. Jessca is a wife and mother of 4 and enjoys staying active, being outdoors, and serving the Lord.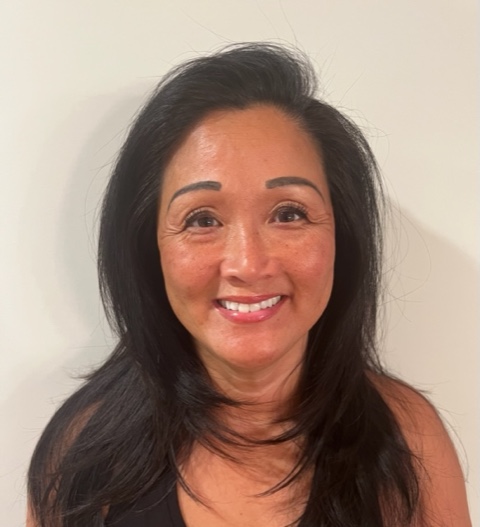 CHERI RAINWATER - PILATES INSTRUCTOR
Cheri started teaching at Reforming Indy in 2021. She has over 7 years experience in Pilates as a student and an instructor. She holds dual certifications, one through IM=X Reformer Training, and another through Club Pilates Certification in Mat, Reformer, Chair and Cadillac. Cheri found Pilates when she suffered a back injury in 2014.
Once released from Physical Therapy she was limited to low impact workouts. Pilates became her obsession and she loved it! Her classes are creative, fun, challenging and inclusive. "I believe exercise should be something we want to do, not feel like we have to do.
So let's keep it positive, interesting and challenging!" In her free time, Cheri loves to be with her family, friends, living in the moment and making long lasting memories.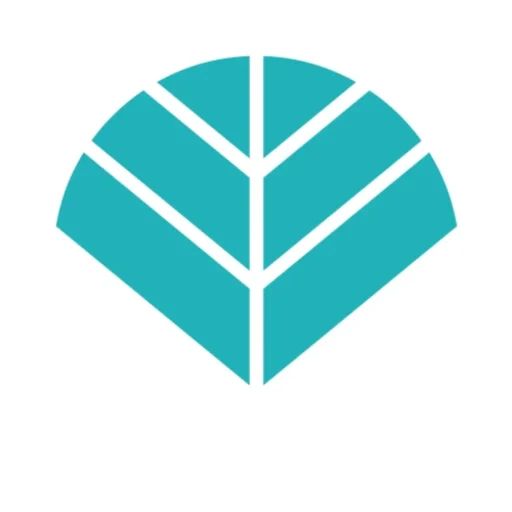 LORI LIVINGSTON - PILATES INSTRUCTOR
Lori started teaching at Reforming Indy in July of 2022. She has been certified through a
comprehensive 500 hour Pilates course in Mat, Reformer, TRX, Chair, Cadillac, Ladder Barrel, Springboard and the Spine Corrector. Lori started doing Pilates after the birth of her daughter.
"I thought Pilates would help me ease back into the world of running and weight-lifting. However, it turned out to be so much more! I enjoy the challenges of each and every class and doing something new everyday.
What I love most about Pilates and the Reformer, are the feelings of strength and power that I have gained from my practice. More than that, I love to share those feelings with my students. Together, we all become so much more throughout the class than we were when it began." Lori's classes are challenging and fun while strengthening your body with something new and different in every class. In her free time, Lori loves to be with her husband, two children, and three dogs, whether it is family night or an adventure at a new park.
"Truthfully, I love teaching Pilates in my "spare time" as well, which represents a much needed escape from my day job, to do something physically and mentally."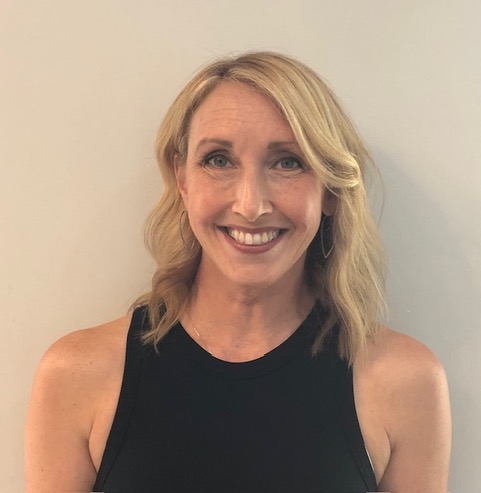 AMY SUPERNAW - PILATES INSTRUCTOR
Amy started teaching at Reforming Indy in June of 2023. She began her Pilates practice in 2011 and was hooked immediately! She is actively working on her Balanced Body Reformer and Mat certifications and will test out soon. Amy has been actively involved in fitness since high school.
She has a Marketing Degree from IU School of Business and has worked for Target HQ prior to starting her family. She desires to improve her clients functional movement, thus giving them the power to realize their physical goals and have the benefits of longevity of movement. In her spare time, Amy loves to spend time with her family, her husband Kevin and their 4 kids.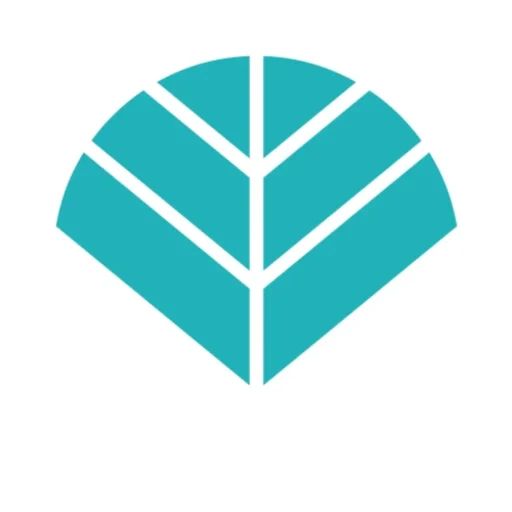 LIBBY BARKER - BARRE INSTRUCTOR
Libby joined Reforming Indy in May 2022. She has been a certified BARRE instructor for five
years and is passionate about the benefits of 'time under tension' and the low impact muscle
fatigue that the method offers.
Libby took barre classes for many years before stepping out of her comfort zone to be trained to lead classes. She is committed to gently pushing clients to challenge their bodies and grow their confidence.
Libby works full-time in the healthcare industry and enjoys traveling with her family and spending every free moment at the ballpark.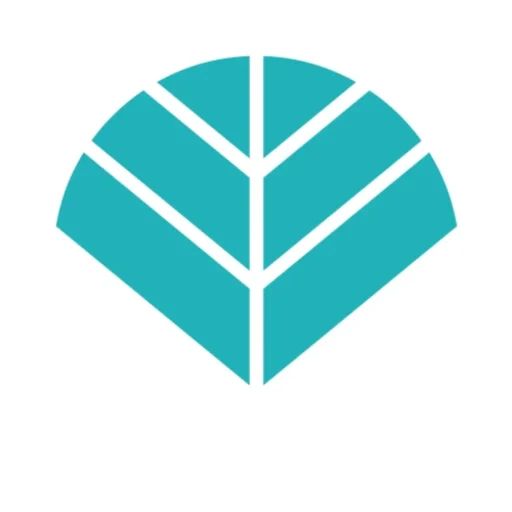 JAMIE SHIPLEY - PILATES INSTRUCTOR
Jamie started as a client back in September of 2022, and began as an instructor in April 2023! She is NAFC certified, and has a Health and Rehab Bachelor's Degree. Originally Jamie started Pilates, in preparation for her upcoming wedding and totally fell in love with the total mind-body connection that each exercise demands and the functional movement that Pilates brings to strengthen your body in a low impact state.
As well as the adaptability to be able to meet someone wherever they are now and continue to build from there to strengthen, lean, and stretch your body! "I love that every time you take a class, no matter how experienced you are, you discover something new and are able to challenge your mind and body!" One of Jamie's classes will get you re-energized and challenge you to show up as your best self.
Guaranteed sweat and good vibes- combining technique, athleticism that can be translated to other activities, and mind-body connection! Jamie also loves to plan and design homes, bridal events, weddings, and host dinner parties!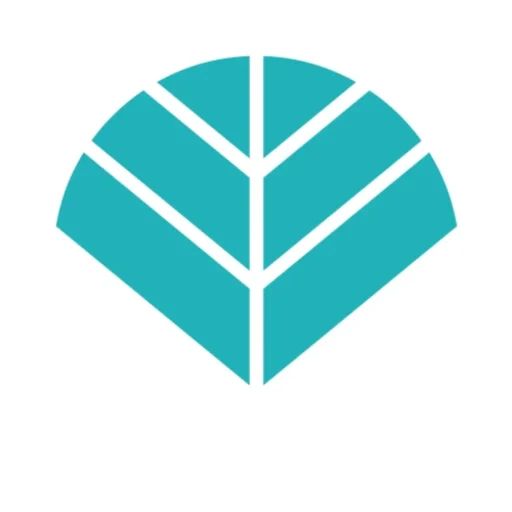 STACIE OLIVER - BARRE INSTRUCTOR
Stacie joined the Reforming Indy Barre Team in May of 2022, but has been instructing barre classes since 2019. She first began to incorporate barre into her workout regimen as a way to cross-train with her running training programs and quickly fell in love with the method. She loves the high intensity-low impact workouts, the time under tension, the shaking, and the sculpting!
Stacie made the decision to get certified in barre as a way to give back to the women in the community as they embark on their fitness journeys. Her goal in every class is to make sure her clients feel welcome and leave feeling stronger physically and mentally.
She loves a fun playlist and any opportunity to get you burning and shaking by adding in some heavier weights. Outside of the studio you'll find Stacie designing beautiful spaces, reading a good book, or on the golf course with her husband and 3 kids.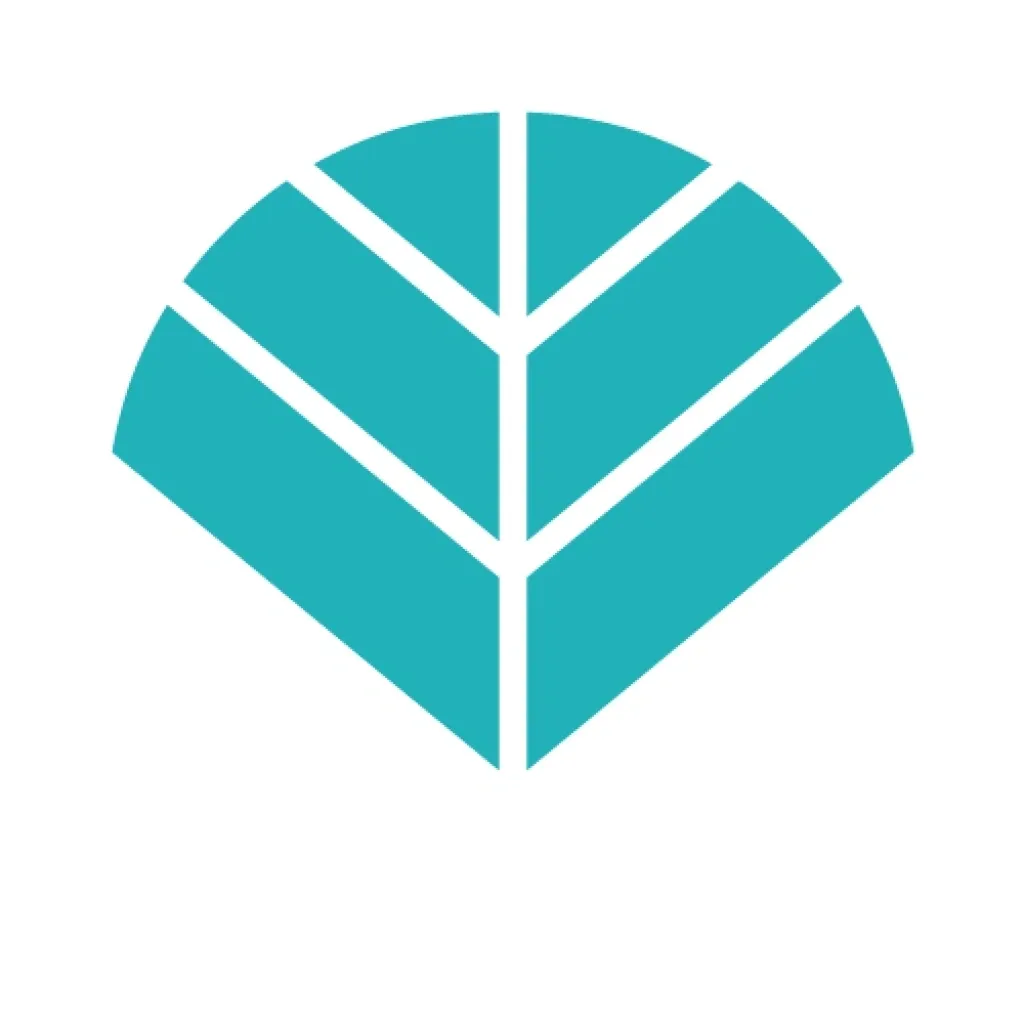 SHARON RAMEY - PILATES INSTRUCTOR
Sharon started as a client with Reforming Indy in May 2022 and started teaching in January 2023. Her educational background is University of Cincinnati – Masters in Social Work, Wright State University – Bachelors in Rehab Counseling, Wright State University Division 1 Volleyball student/athlete. She has certifications as a Fishers Area Swimming Team (FAST) – Dryland Instructor present 10 and Under FAST coach 2012-2021, USA Swimming Coaching Certification, Cincinnati Functional Fitness Training.
She started pilates/barre due to injury/overuse/knee pain. "I was looking for a low impact exercise class that was challenging, but low impact. I have always been a big runner, however due to bone on bone on my knee cap, I had to learn another form of exercise. I love the atmosphere at RI. People of all ages coming together to get stronger and make friends. I also love that clients at RI enjoy taking care of themselves."
The classes that Sharon teaches are fun, high energy, athletic, carefully thought-out, challenging, and will have you "embracing the shake." In her spare time she enjoys spending time with her family, husband, Jon, and 3 daughters. Charlie is a student-athlete (swimming) at Xavier University. JoJo will be a student athlete (swimming) at University of Florida. Frankie will be a sophomore at Fishers High School and planning on swimming in college. Sharon enjoys lots of traveling, outdoor adventures, and serving the Lord.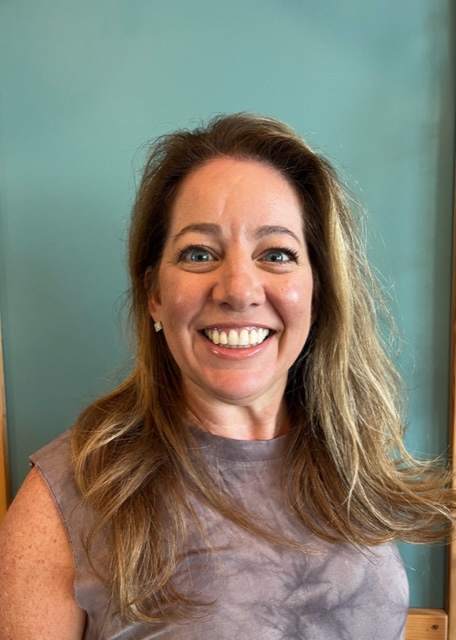 ROCHELLE PAQUETTE - PILATES INSTRUCTOR
Rochelle started teaching at Reforming Indy in May 2023. She is a Master Pilates instructor and has been practicing Pilates for over 24 years. In 2004, she received her certifications of Comprehensive Certification from BASI and DK Balanced Body from the UNLV Dance Department. She is also an active member of the PMA (Pilates Method Alliance).
Professionally, she was a former certified dance instructor with the BATD (British Association of Dance). Rochelle found Pilates after a career ending injury from dance. "I was amazed at how transforming this method was and how it gave healthy movement back to my body. I wanted to share this new found knowledge with others."
She also appreciates how all the equipment allows the body to work as hard or as gentle as needed, while still avoiding injury. "Pilates allows you to continue to exercise even though you may have limitations and allows healthy people to find new strength and movement they didn't even realize they were capable of." Her group classes are creative and challenging with a focus on working on deep and precise movement and strength. In her free time, Rochelle is a lead singer for a dance/party band for weddings and corporate events called Groove Essential.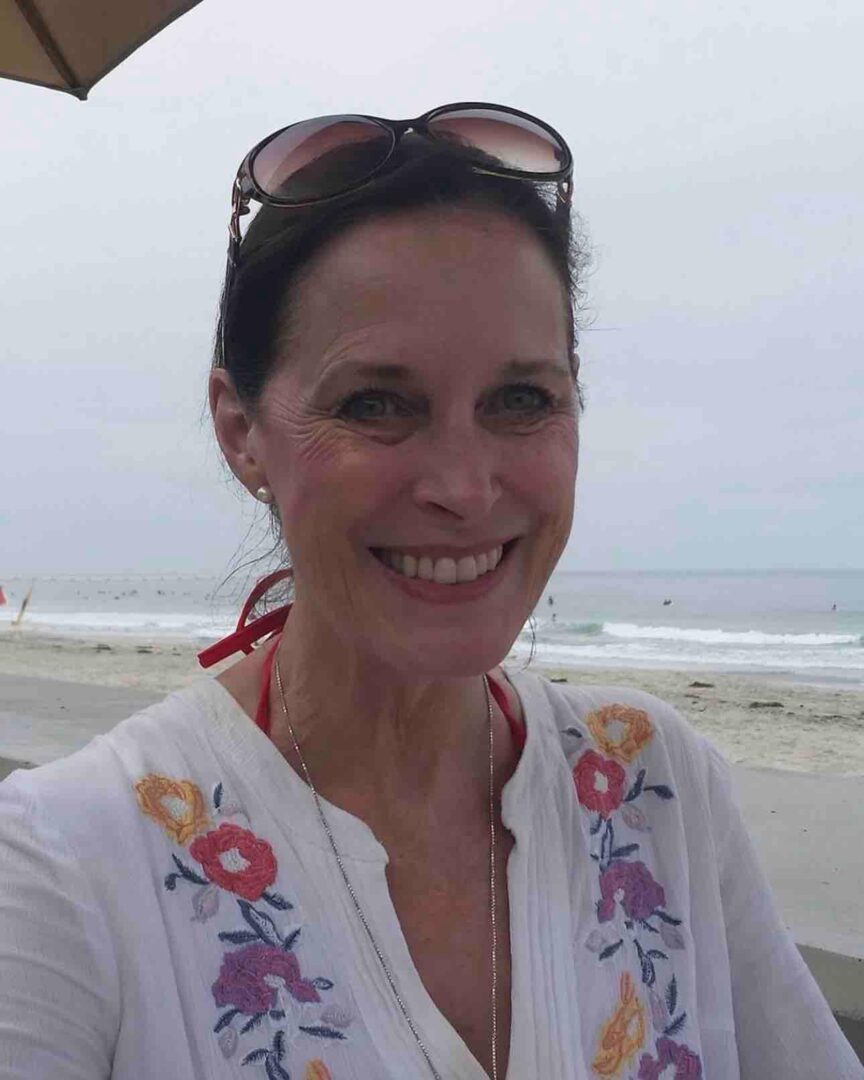 BEVERLY ALSER - PILATES INSTRUCTOR
Beverly Alser, CPT is a certified Pilates trainer with over 35 years of experience in movement and movement analyzation. She earned her Pilates certifications form Polestar, a world leader for Pilates education and has additional special Pilates certifications for golf and post rehabilitation. Beverly holds a bachelor's degree in dance from UC Irvine and has professional experience in New York, San Francisco, Los Angeles's, and Toronto.